Three Strikes-2404_0_2-HDR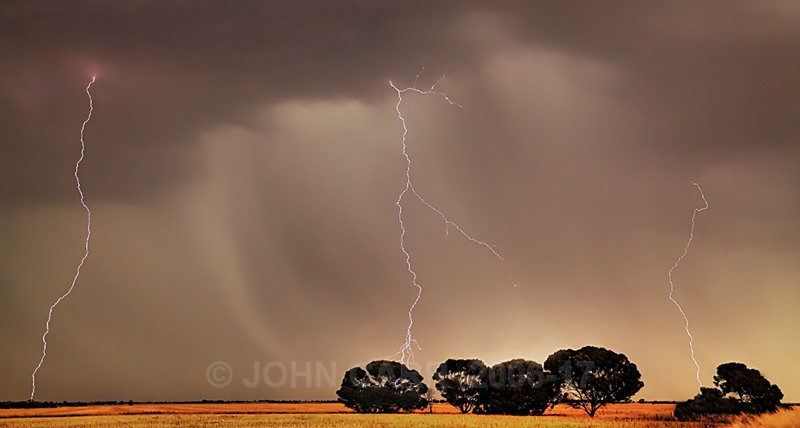 In order of appearance are - Middle, Left and Right. There's only 19 seconds between the Three but each individual exposure was a lot shorter.

Even though I am happy with the results of the individual photos, there are times when you can 'dream' of some thing a little more dramatic than what really happened! Good old HDR.

Near Owen, South Australia.

Canon 5D MkII + Canon 24-105mm Zoom Lens + Tripod + Lightning Trigger.