Centre Strike-2397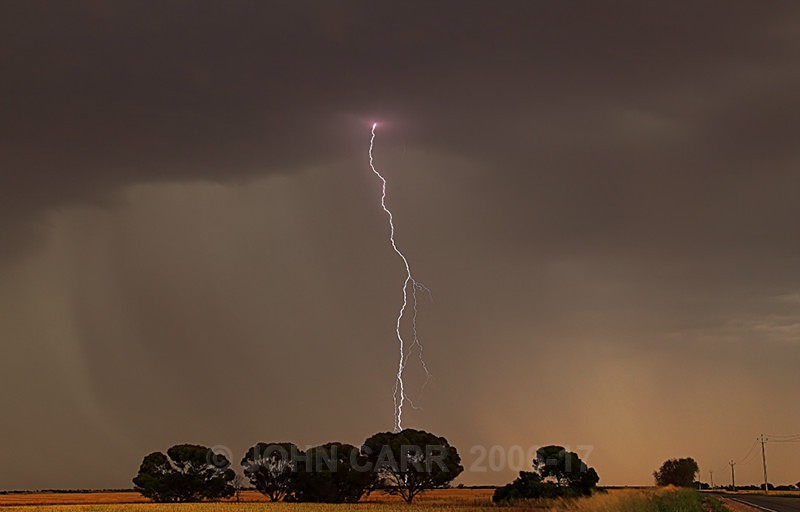 The Storm front erupted with a line of Lightning.

Even though the cells were coming towards me, the bolts seemed to drop from Right to left and the repeat themselves like a Conveyor Belt.

Near Owen, South Australia.

Canon 5D MkII + Canon 24-105mm Zoom Lens @40mm, 3.2 seconds @ f9 + Lightning Trigger + Hoya 8x ND Filter + Manfrotto Tripod.