Three Close Bolts-2421_18_16-HDR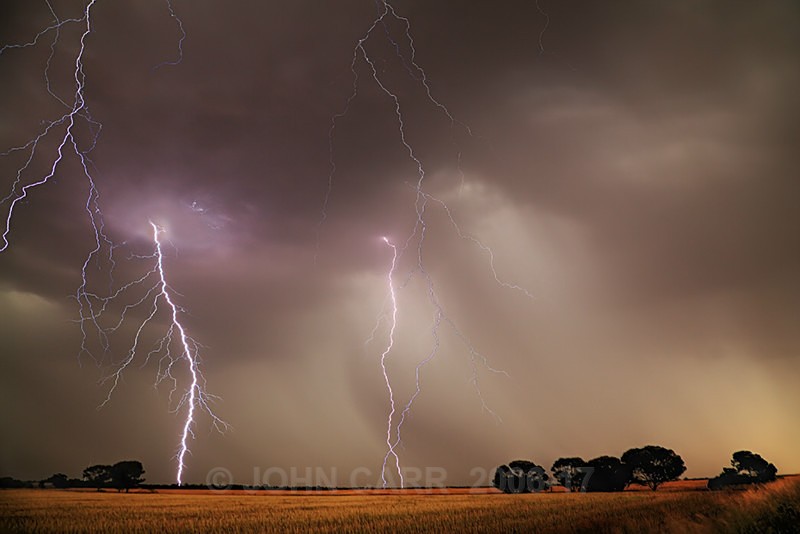 The one on the left was first, then the middle one followed by the one's from the Heavens, because of the time difference between the shots and how bright it was still, this was the only way to achieve it.

Even though I am happy with the results of the individual photos, there are times when you can 'dream' of some thing a little more dramatic than what really happened! Good old HDR.


Near Owen, South Australia.