Massive Attack-2591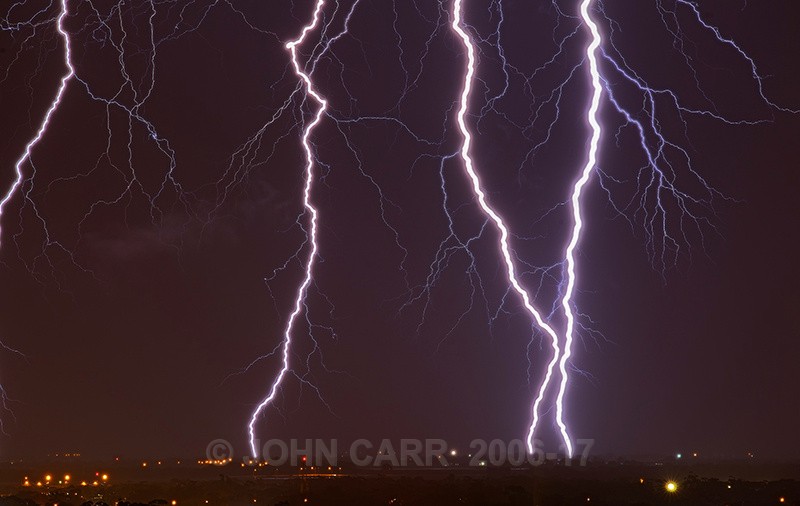 Before I could change the Zoom to a wider view, the Camera fired itself again, still happy with the result. I stopped the Camera and Zoomed out to get the full effect but guess what, it STOPPED, Holy moly. The whole thing went pretty dead after that.

From my Back garden, Northern Suburbs of Adelaide, South Australia.

Canon 5D MkII + Sigma 100-300mm Zoom Lens @223mm, 44 seconds @ f10 + Electronic Shutter release + Manfrotto Tripod.

Fantastic day though.