Southern Strikes-2478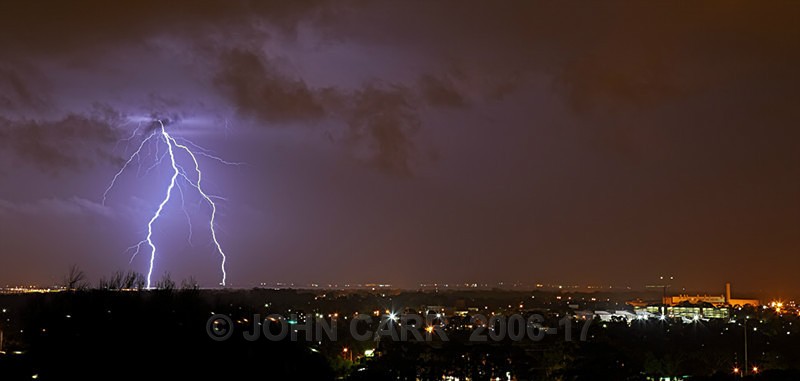 The Rain closed in but there were still plenty of Storm fronts heading South of me, so I decided to head Home.

Driving South down the Main North Road from Gawler onwards all I could see were Big Pulsating Bolts dropping every few seconds, could I make it in time. Not really. By the time I got the Camera set up in my Back Garden the last bolts were heading South East over Adelaide.

The Buildings in the Right Hand corner are, the two white lights - Torrens Island Power Station. The orange building is Holdens at Elizabeth South and the new Building is the Lyell McEwin Hospital on John Rice Avenue, Elizabeth Vale.

From my Back garden, Northern Suburbs of Adelaide, South Australia.

Canon 5D MkII + Canon 24-105mm Zoom Lens @70mm, 49 seconds @ f11 + Electronic Shutter release + Manfrotto Tripod.