Over head Strikes-2421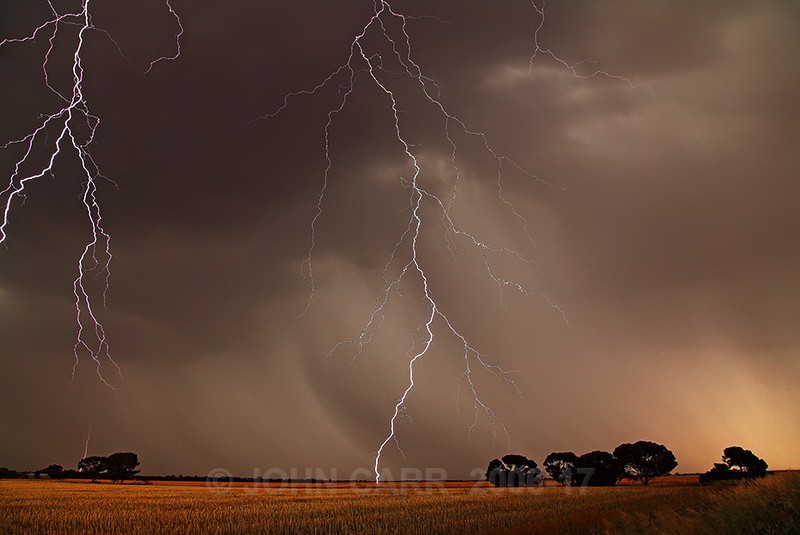 By this time, the storm was right over the top of me and my Camera was still outside with the Lightning Trigger still clicking away madly.

This was taken at 24mm with a full frame Sensor, in other words, the Lightning was half the distance it appears here and the main strike hit in the paddock just behind the Trees. Just wish I had my 16mm on at the time!!!

It started raining massive drops so I had no choice but to head out and grab the Camera, the Tripod got a bit wet. Lightning Bolts were dropping all around me, Smokin!!

Near Owen, South Australia.

Canon 5D MkII + Canon 24-105mm Zoom Lens @24mm, 2.5 seconds @ f9 + Lightning Trigger + Hoya 8x ND Filter + Manfrotto Tripod.