Dream Strikes-2411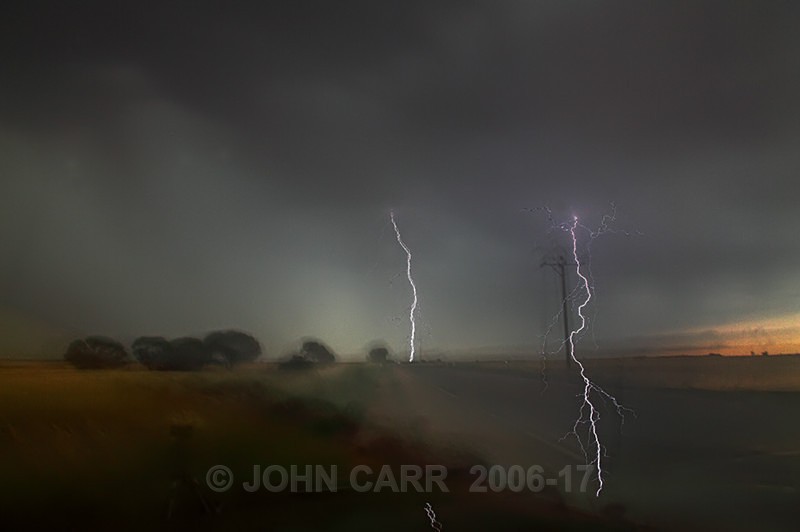 After rescuing the Camera, the rain really hit hard but the Camera was still firing away, (with the Lightning Trigger) so I hand held it against the front window. The exposure was for 2.5 seconds, hence the movement. Not really sure how close the closer bolt was but it looks Really close:)

Near Owen, South Australia.

Canon 5D MkII + Canon 24-105mm Zoom Lens @24mm, 2.5 seconds @ f9 + Lightning Trigger + Hoya 8x ND Filter.