Two Big Ones-2594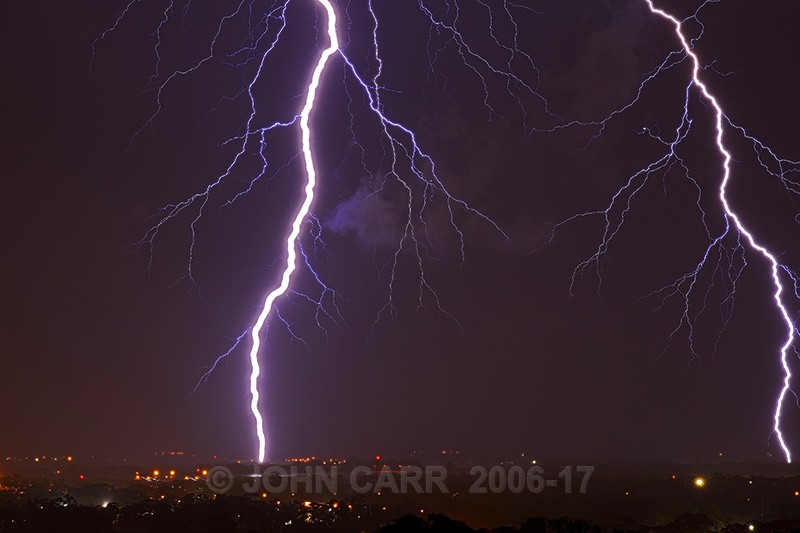 After checking on the WeatherZone Radar I could see a cell heading my way dropping a lot of Bolts just around St Kilda. I moved the Camera a bit to the Left and Wallop, the Bolts were Huge. I was zoomed a bit tight and the big Bolts took me by surprise, the Rain softens the Bolts a bit!! Oh well.

From my Back garden, Northern Suburbs of Adelaide, South Australia.

Canon 5D MkII + Sigma 100-300mm Zoom Lens @179mm, 44 seconds @ f11 + Electronic Shutter release + Manfrotto Tripod.