The Big Strike-2387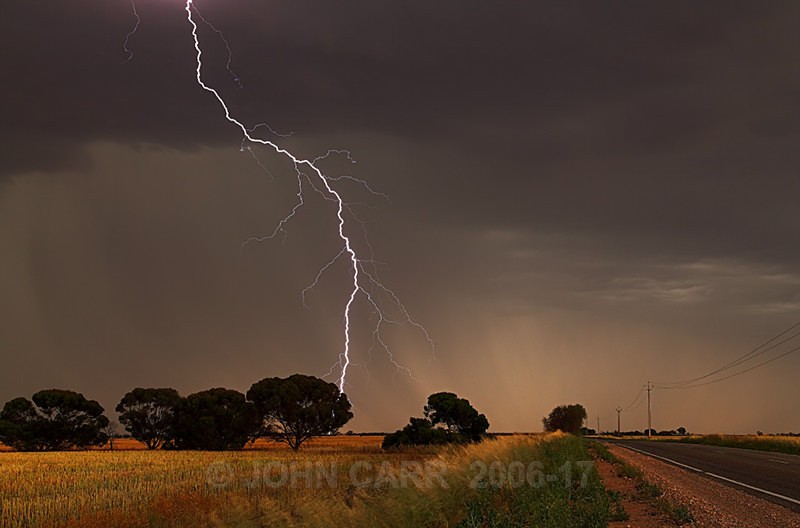 I needed an area that was out of the direct line of fire of all the Cells coming from the North West, nothing worst than rain when your trying to get those perfect shots!!

I got 10 km North West of Hamley Bridge and the Big Cell was heading quickly my way with lots of Bolts all along the Horizon. So I set the Camera up and waited for it to come to Daddy:)

A problem I found was the communication between the Camera and Lightning Trigger, I had no problems before but it completely locked out the automatic exposure compensation. Luckily I found it out before the Lightning got close. I had to use manual exposure and it worked just fine:)

Canon 5D MkII + Canon 24-105mm zoom Lens @47mm, 2.5seconds @ f9 + Tripod + Hoya 8x ND Filter + Lightning Trigger + LUCK!