Into the Storm-2466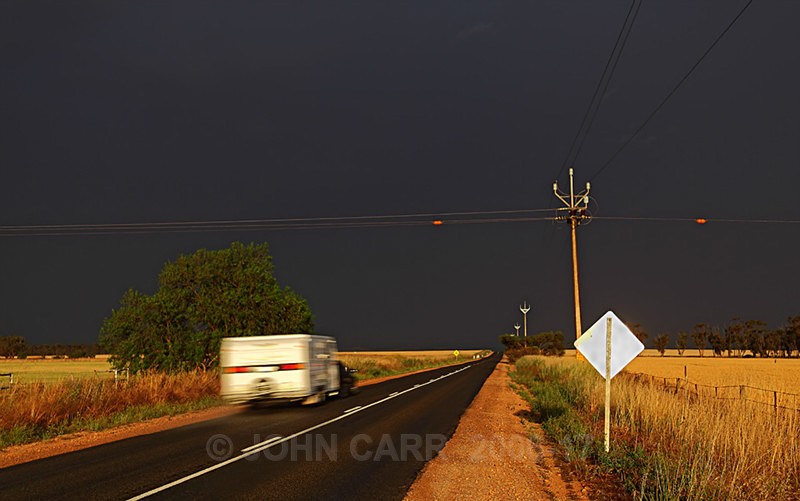 After the Rain finally cleared up a bit, I ventured outside to take in the beautiful light.

One thing I forgot was that I still had the 8x Neutral Density filter on the Lens and my shutter speeds were a tad slow and the f stop was at f4.5 so the background Poles are a bit soft, still looks dramatic.

Near Owen, South Australia.

Canon 5D MkII + Canon 24-105mm Zoom Lens @40mm, 1/13th of a second @ f4.5 + Lightning Trigger + Hoya 8x ND Filter.