Down the middle -2245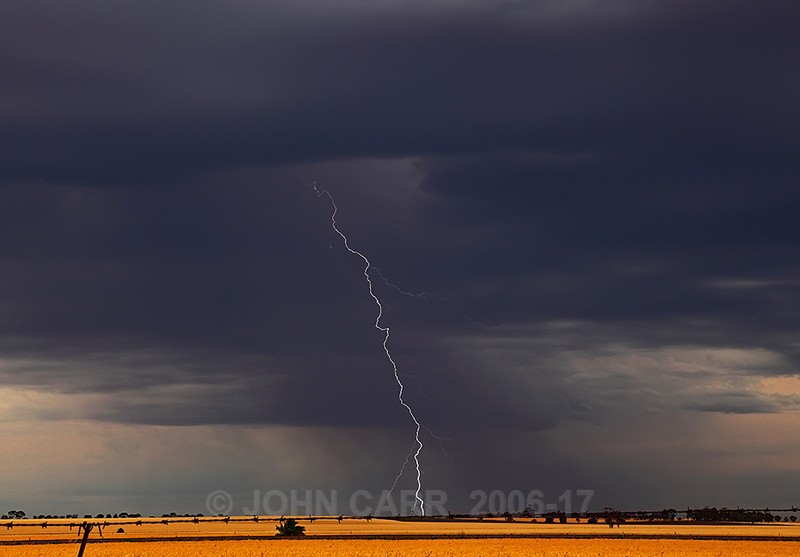 Heading North through Roseworthy, I stopped and checked the Weatherzone radar to see what was happening. The line of Cells that were heading my way stopped abruptly but North and South of that the Cells just kept building on the Eyre Peninsula hundreds of Kilometres away kept on coming. After a chase West across Country, I intercepted a couple of Cells just South of Hamley Bridge on the Northern Adelaide Plains.

The sky was still a bit too light so I added a Hoya 8x Neutral Density Filter to reduce the exposure in seconds and try and capture some of the 'pulsing' lightning bolts.

South Australia.

Canon 5D MkII + Canon 24-105mm Zoom Lens @ 65mm, 1/50th sec @f11 + Tripod + Lightning Trigger.