Moralana Gum 1-7301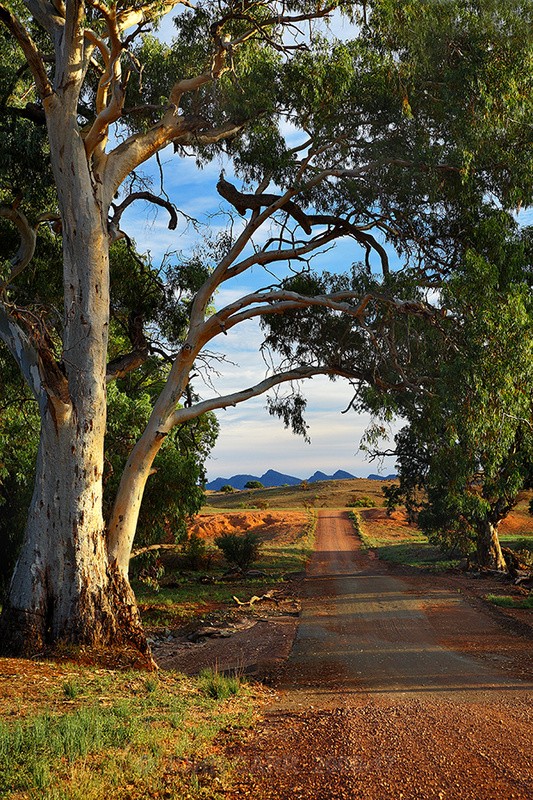 This was taken a couple of Years back on a failed 'Hot Air Balloon flight'. I only found out a few days before that it had been cancelled and was too late to change my plans!, so out I went in the Heat and Flies to get a few more shots.

This is the Eastern end of the 'Start/end' of the Moralana Scenic Drive, just South of Rawnsley Park Station. The jagged ramparts of Wilpena Pound can be seen in the distance. Some lovely River Red Gums and others are in this area. Beautiful Drive in the early Morning, also watch out for big Furry bunnies (Roo's), Emus and Sheep.

Flinders Ranges, South Australia.

Canon 5D + Canon 24-105mm lens + Polarising Filter + Tripod.
Comments
By scott:
can you do prints in 710 x500 or their abouts??????