Elder Range2-0659_1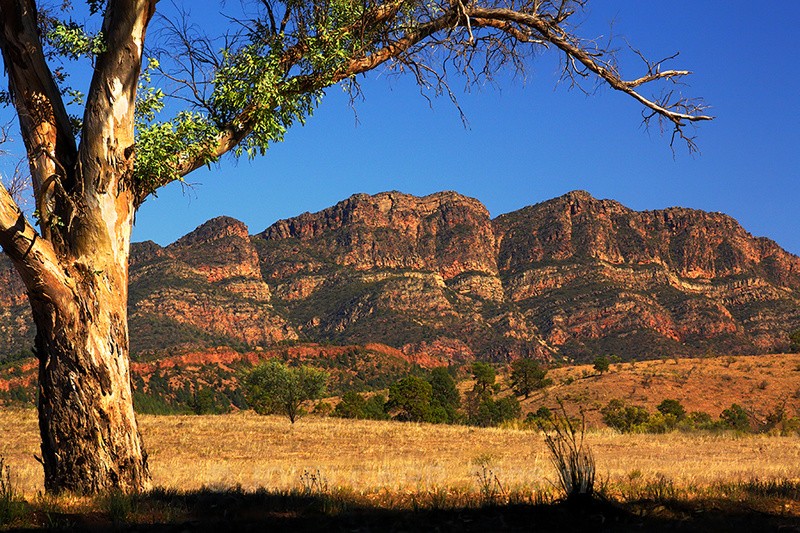 The Elder Range is a broad sweeping crescent of peaks just to the South of Wilpena Pound. It climaxes around the half-way mark with Mt. Alec, the highest peak in this beautiful Range.

I took a similar shot many moons ago (and sold it for use in a Bespoke Calendar) but the light was not far enough around, this was earlier in the season and better suited.

Early Morning is the only time to capture the full depth of this beautiful Range.

Taken along the Moralana Scenic Drive, Flinders Ranges, south Australia.
Accessible by car.

Canon 5D, Canon 24-105mm. lens, Polariser, Tripod.