Razorback Mono 3-4172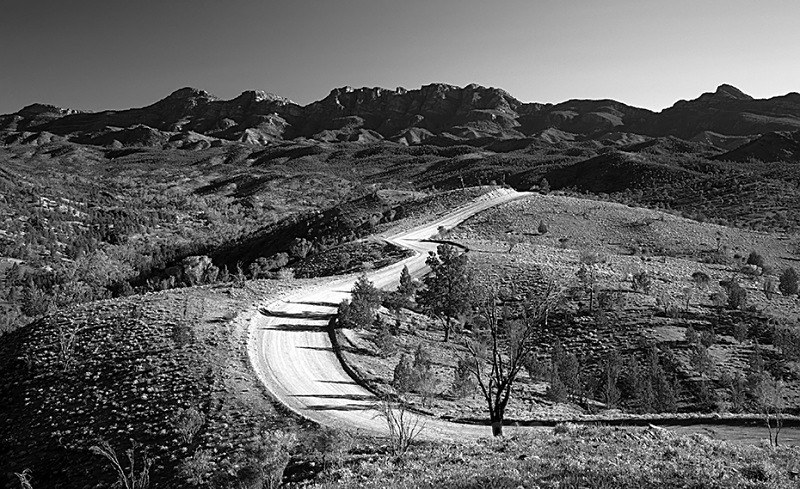 Another great location in the Flinders Ranges, only about 5-6 km down the same Track as the 'Grass Tree' shots.

As the Track disappears into the distance it drops suddenly down to the Bunyeroo Creek almost in a complete circle and heads North to Brachina Gorge.

This was in the late afternoon. Vehicle free this time.

The Ramparts of the Northern edge of Wilpena Pound are clearly visible. The Tall peak second on the left is St. Marys Peak, the highest in the area.

Stripped back to basic Black and White.

Flinders Ranges National Park, South Australia.
Accessible by car.

Canon 5D, Canon 24-105mm Lens.