Yakka tree-2-HDR-8391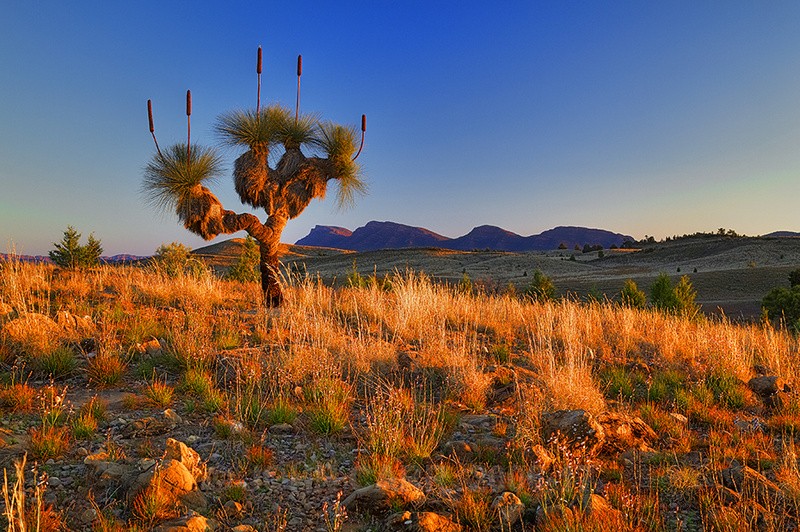 As mentioned on some of the earlier photos of this magnificent Grass Tree, I love this area of the Flinders Ranges. The last week of August 2011, the 'Yakka' was in pristine condition, the best for many years.
Taken just before the sun had set, I took several sets of different exposures and created a composite HDR (high dynamic range), it helps to even out the sky due to the wide angle perspective - it's complicated!!

Along the Bunyeroo track. A small part of Wilpena Pound in the Distance.

Flinders Ranges National Park, South Australia. 460km North of Adelaide.
Accessible by car.

Canon 5D mkII, Canon 24-105mm lens.