Cazneaux Tree and Wilpena Pound 2 HDR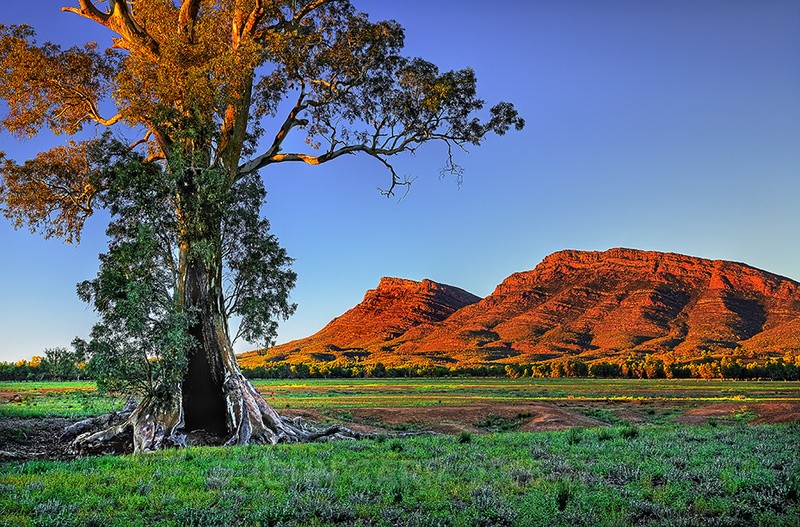 To capture the tonal range of this shot would be 'very hard' to say the least with just one exposure. Half sun and Half shade. The sun disappeared behind some Cloud soon after I took this so waiting was not on the agenda.

One way is to take at least 3 exposures and combine them together - easy I hear you say!! The trick is not to overcook it and make it look over the top. This combination works for me.

The tree is 'very' tall and I decided not to include it all as there would have been too much sky, one time some nice cloud would have been appropriate to fill in the top Right-Hand corner.
Accessible by car.

Flinders Ranges National Park, South Australia.

Canon 5D, Canon 24-105mm. Lens.