Flinders Geosyncline-173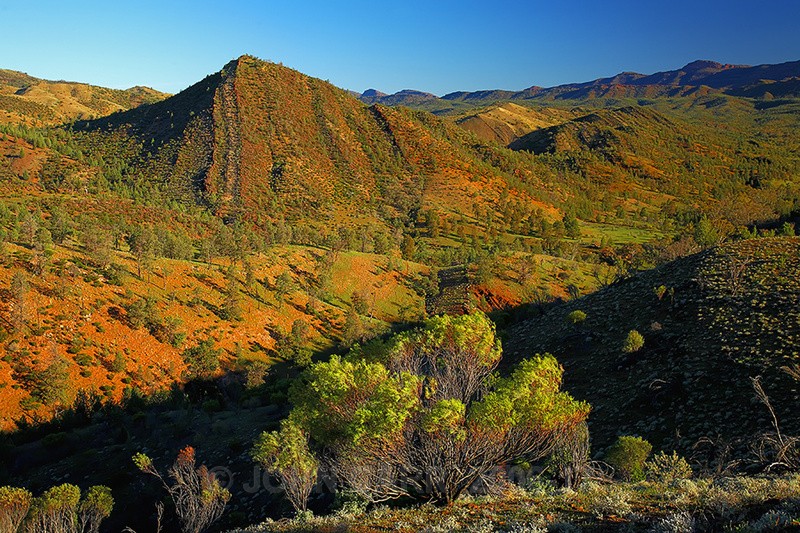 A Landmark I have seen many times before, mostly in the morning when it is in shadow. Afternoon light really makes it shine and I will have to include it in a Panorama 'next time'.

This Bunyeroo Track area around the Razorback Ridge lookout is very photogenic. There are a couple of shots in this gallery taken just to the right of this one. You can almost join them together, almost.
Accessible by car.

Flinders Ranges national Park, South Australia.

Canon 5D, Canon 24-105mm. lens, Polariser, tripod.