Chase Road HDR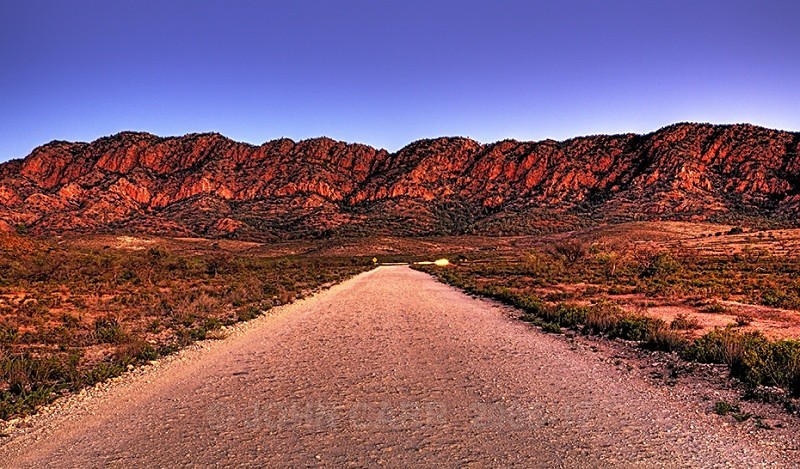 As you depart Rawnsley Park Station where I usually stay, you turn left on the Sealed Road then Right onto the unsealed Martins Well Road and head straight to the Chase Range that looms ahead of you.

I had finished taking my Photos from Pugilist Hill which is a steep look-out just to the left of this picture and wanted to get the 'afterglow' from the setting sun over the Elder Range behind me.

I opted for an HDR shot to capture the full tonal range of colours. The Mosquitoes were getting bad when the light got right but during the Three exposures the 4WD that was at the lookout with me decided to come into the picture, in-case you wondered what the Yellow streak was at the end of the Road.

Flinders Ranges, South Australia.
Accessible by car.

Canon 5D, Canon 24-105mm Lens.