Rawnsley Bluff HDR_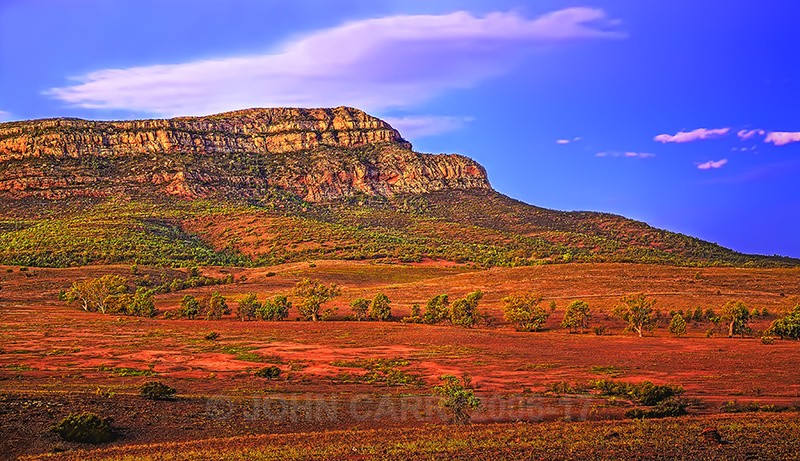 This was taken in March 2010 on a fruitless Hot Air Ballooning trip to Rawnsley Park Station in the Flinders Ranges, in the Northern area of South Australia. Not enough Passengers I was told.

This formation is at the South-Eastern edge of Wilpena Pound.

It was a very hot day and I didn't want to travel too far so I drove up to a lookout and in the dying light took Three shots at different exposures and combined them in the Computer to get some 'depth'.

I must admit the single images did nothing for me so I am glad I did it this way.
Accessible by car.

Canon 5D, Canon 24-105mm. lens.