Yakka Tree at Twilight-HDR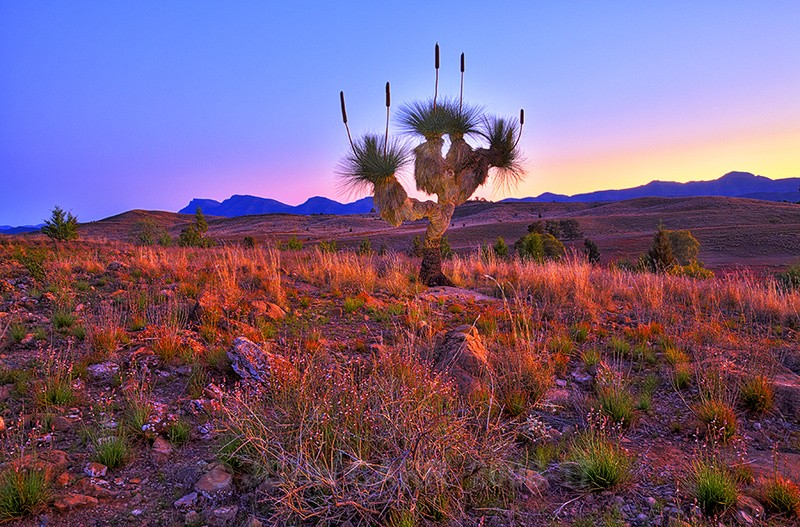 As mentioned on some of the earlier photos of this magnificent Grass Tree, I love this area of the Flinders Ranges. The last week of August 2011, the 'Yakka' was in pristine condition, the best for many years.
Taken after the sun had set, I waited a while for the light to even out and took several sets of different exposures and created a composite HDR (high dynamic range).
This image really glows with warm colours - one of my favourites.

Along the Bunyeroo track. A small part of Wilpena Pound in the Distance.

Flinders Ranges National Park, South Australia. 460km North of Adelaide.
Accessible by car.

Canon 5D mkII, Canon 24-105mm lens.