Elder Range in Mono-0612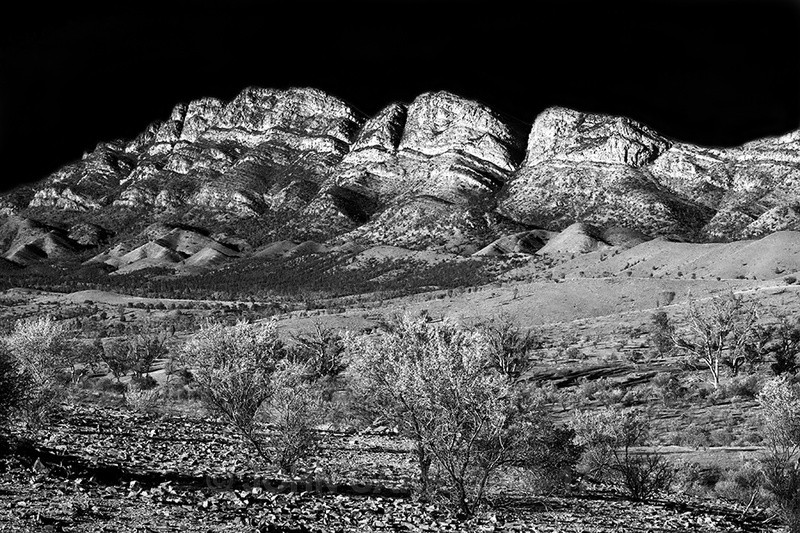 The Elder Range again as in the Elder Range2 shot. This is taken about another 15 km further along the Moralana Scenic Drive. The next time, I am going to walk down to the line of Eucalypt Trees and use them a as a frame for the Range.

Early Morning is the only time to capture the full depth of this beautiful Mountain Range.

Flinders Ranges, South Australia.

Canon 5D, Canon 24-105mm. lens, polariser, Tripod.

For this Mono conversion a made the sky completely Black as the graduation in mono did not work as well as in colour.
Accessible by Car.