Elder Dawn-0606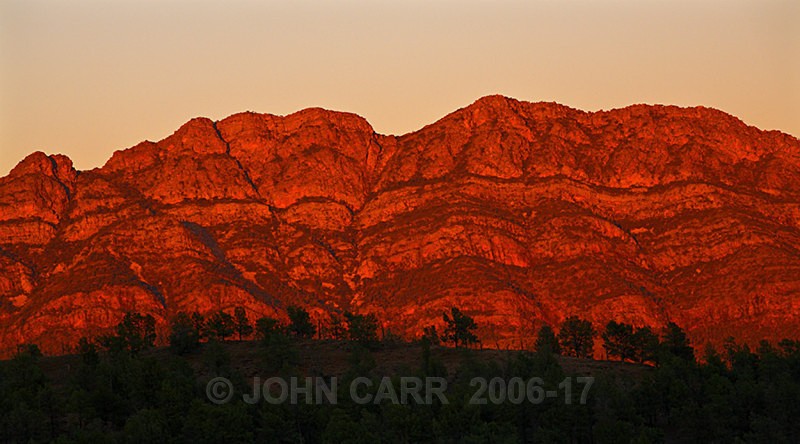 The hardest part of taking this Photo was waiting for the Sun to rise over the Hills behind me as every minute it took, the warmth of the rising sun was deteriorating.
But it did happen and it looks good to me. I know the sky looks a bit off but it is very hard to get any colour at all this time of the Morning, especially with the Sun rising some where behind me.

Elder Range, Flinders Ranges, South Australia.
Accessible by Car.

Canon 5D + Canon 24-105mm Lens + Tripod.