Arkaba Woolshed and Elder Range-HDR-7280_79_81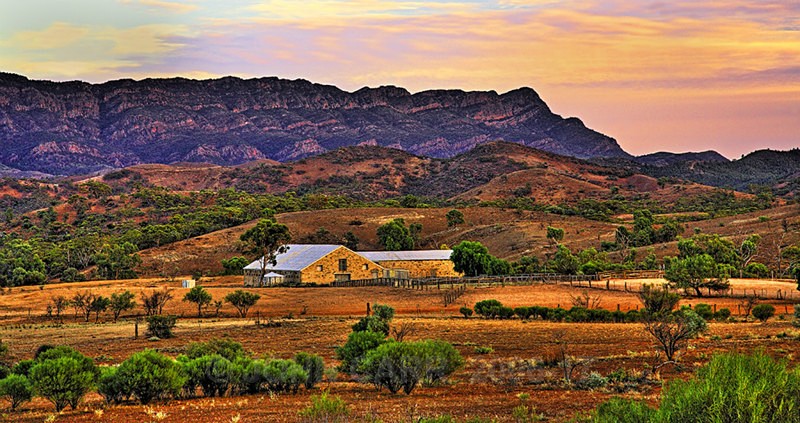 This was taken just before the Sun rose above the Hills behind me. Clouds on the Horizon gives it a 'painterly Look' How Romantic.
Many of you are familiar with this area of the Flinders Ranges. It's the Arkaba Wool shed. I believe it is still used at least once a year for the Shearing of the Stations Sheep.
Also once a year for the 'Painters of the Flinders Rangers' Annual Exhibition.
This Image also has a 'Painterly' feel to it, so my Friends say!!
A bit more info can be found here
Arkaba
Get there before the Sun comes up over the Hills behind me and watch as it gradually throws Light onto the Elder Range the Back ground, Magic.
This is Three Images combined to cover all the Tonal Ranges.
Canon 5D MkII + Canon 24-105mm Lens + Tripod and Shutter Release.