Yorke Peninsula Quintych-1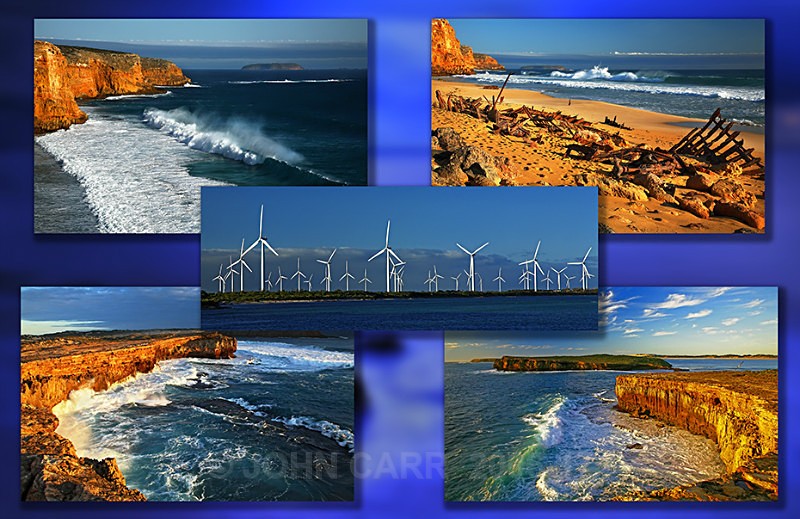 I was hoping to call this 'Innes National Park Coastline' but there aren't any Wind Farms in there - yet! I will endeavour to find a Panoramic shot from there to add later.

The Back-ground Image is a blurred shot of the Sea after the Sun has set.
The top-Left hand shot is looking down Ethel Beach to Althorpe Island Conservation Park in the distance. The top Right hand image is actually on Ethel Beach showing the Wreck.
The bottom Left-hand shot is looking to West Cape Lighthouse, just out of view!!. The bottom Right-Hand shot is looking 180 degrees behind me to the entrance of Pondalowie Bay.

The centre image is of the Wattle Point Wind Farm, just out side of Edithburgh at the 'Heel' of Yorke Peninsula.

South Australia.

Canon 5D and 5D MkII + Canon 24-105mm Zoom Lens + Manfrotto tripod.