MilkyWay Triptych-2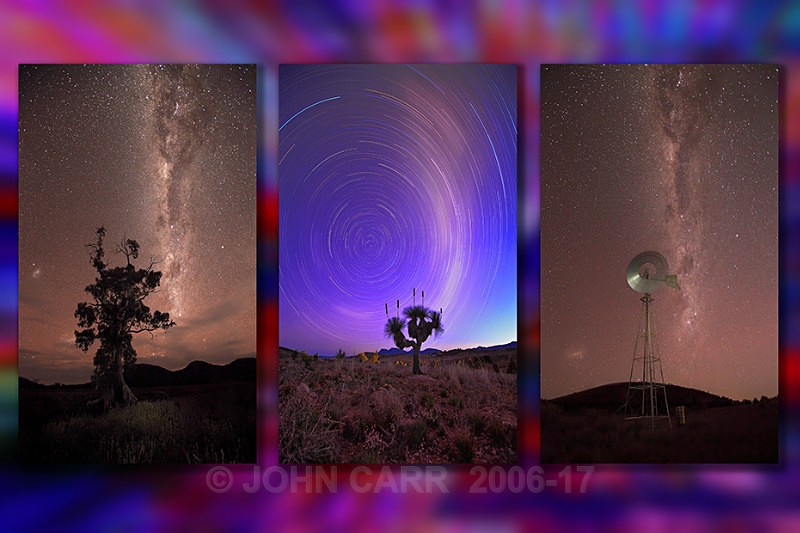 The TV we have is a great big 55" Digital one and is great - until we get a lot of Rain, then the signal breaks up and it becomes a checker board of bright colours. So I took a few shots of it and played around with it in photoshop. I applied a bit of a zoom to give it a bit of Movement.

The left-hand image is of the Cazneaux Tree near Wilpena Pound and the centre image is of a Large Grass Tree on the Bunyeroo Track and the Wind Pump is a regular feature in the Outback.

The two outside images are around 50 seconds long and the Grass Tree is around 2 Hours 20 Minutes long.

Flinders Ranges, South Australia.

Canon 5DMkII + Canon 16-35mm Zoom Lens @ 16mm. + Manfrotto Tripod. Electronic Shutter release.