Red Roo Quintych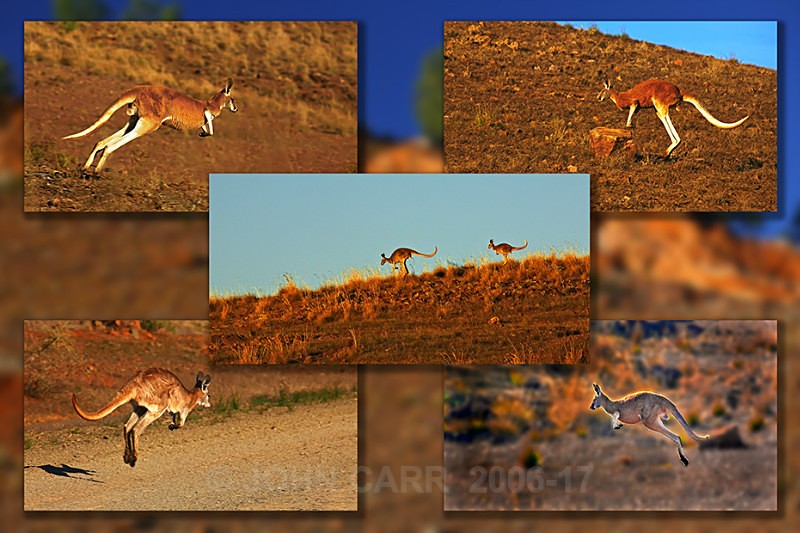 Having been to the Flinders Ranges Many times over the years, some years stand out for various reasons, be it bad/great weather, Wild Flowers or very dry conditions.

All of these images were taken in 2006, in the Spring when there was a drought. Kangaroos and Emus are found closer to the Roads to catch any pooled water or any Grass growing, which makes it very dangerous when you are travelling around early Morning or late evening.

The out of focus image is of the large Male Red Kangaroo seen in the top Right-hand corner but a wider shot of the hill side in the early Morning light.

Flinders Ranges, South Australia.

Canon 5D + Sigma 100-300mm Zoom Lens + Polarising Filter.