MilkyWay Triptych-3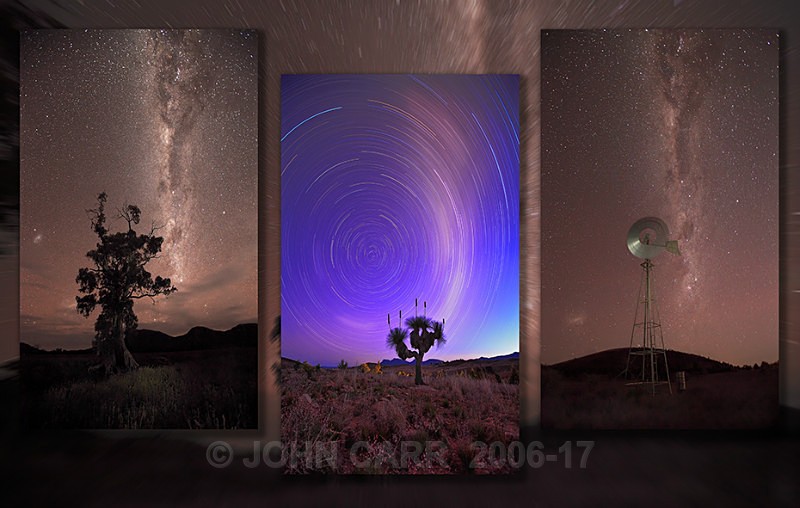 The back-ground image is a Horizontal shot of the Cazneaux Tree which you can see in the Left-Hand image. I applied a bit of a zoom to give the Stars a bit of Movement. The centre image is of a Large Grass Tree on the Bunyeroo Track and the Wind Pump is a regular feature in the Outback.

The two outside images are around 50 seconds long and the Grass Tree is around 2 Hours 20 Minutes long.

Flinders Ranges, South Australia.

Canon 5DMkII + Canon 16-35mm Zoom Lens @ 16mm. + Manfrotto Tripod. Electronic Shutter release.