Triple Tall Strikes Triptych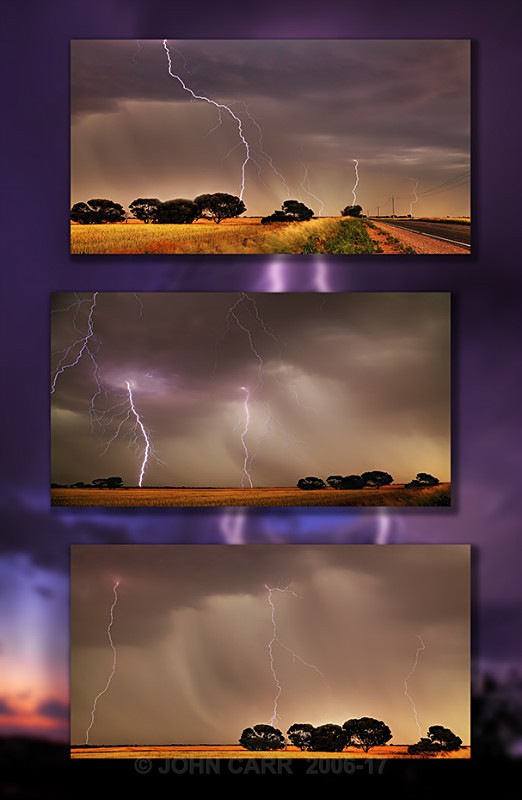 The back-ground image was taken on Accommodation Hill near Truro and the other 3 were taken on a Storm chase just North of Adelaide on the 5th of November, 2012 >> see Gallery.

South Australia.

Canon 5D MkII + Canon 24-105mm Zoom Lens + Manfrotto tripod + Lightning Trigger.