Lightning Montage-1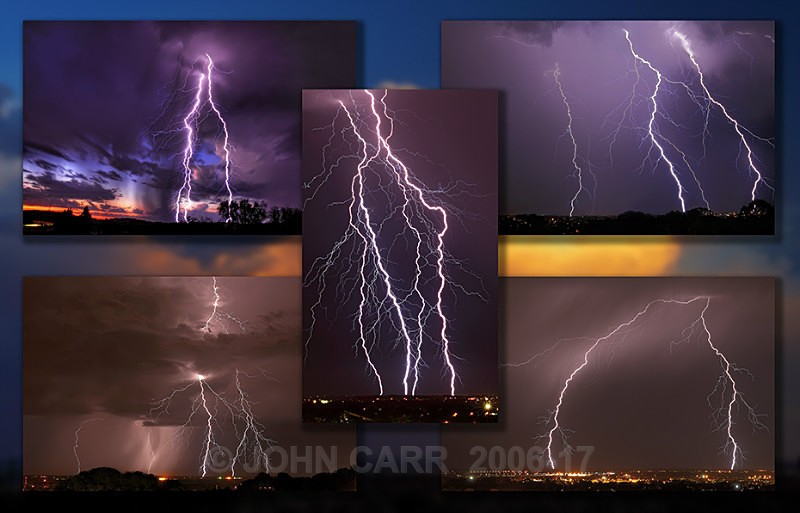 The back-ground image is of a Very Large Cell that had just passed overhead on Accommodation Hill near Truro and was lit up by the setting Sun.

The Top left-Hand shot is from the same evening chase.

The remaining 4 images are taken from my back-garden at 3 different times.

Adelaide and South Australia.

Canon 5D and 5D MkII + Canon 24-105mm Zoom Lens and Sigma 100-300mm Zoom Lens + Manfrotto tripod and Electronic Shutter release + Lightning Trigger.