Male Emu and Chics-0806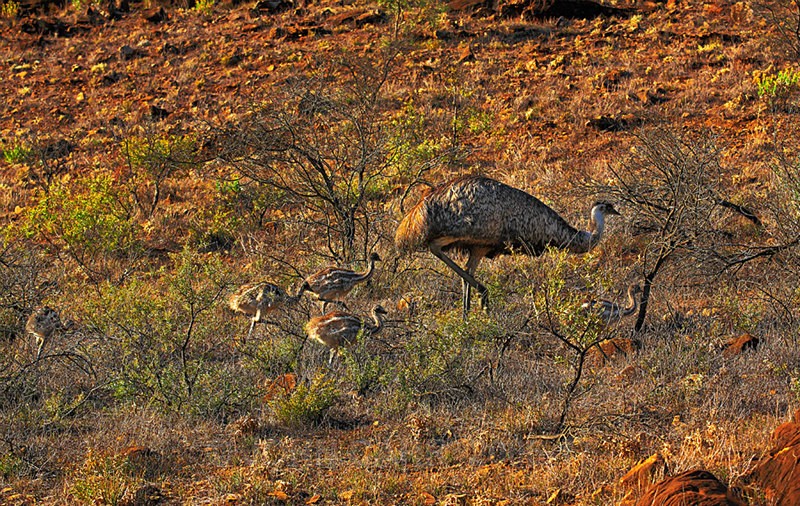 When you have a dry Winter and Spring in the Outback, you tend to see a lot more Birds and Animals as they forage closer to Roads and Tracks looking for Food and Water, which of course can be dangerous with large creatures.

I was lucky to come across this group of Emu's (Dromaius novaehollandiae) on a twisty/Hilly section of the Bunyeroo Track (Yanyanna track) in the Flinders Ranges National Park, South Australia. They were moving quickly up the slope on the wrong side of the Car, so I had to rest my Arm on the Seat and shoot through the open Window. And of course they were in semi-Silhouette to make things harder.

If you look closely, there are 5 Chicks.

Canon 5D + Sigma 100-300mm Zoom Lens @110mm. Polarising Filter.