Two Roos and Wilpena Pound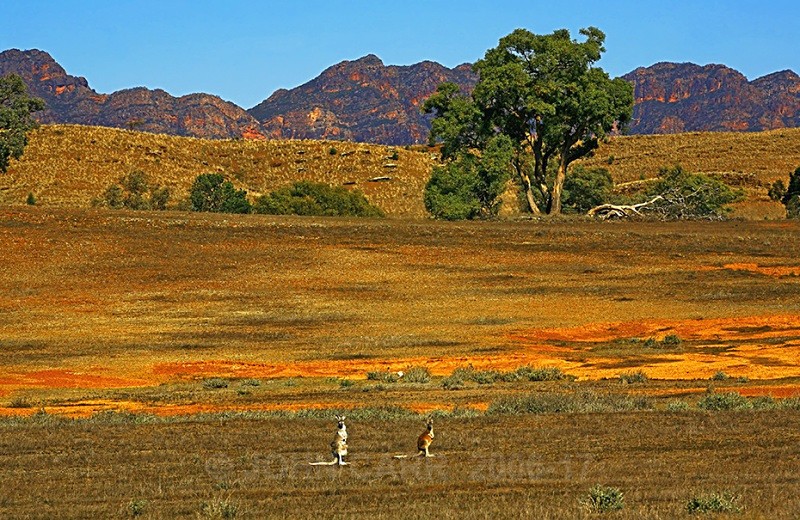 About 20 metres from where I took the 'Flying Kangaroo' shot there is a great view to Wilpena Pound, the row of Hills in the background in this shot. This is early Morning when the light is at it's best on this side of the Pound Walls. Hopefully you can see the Male Red Kangaroo on the Right and the Female on the left, if you look VERY closely you can see the Head of a 'Joey' protruding from the Pouch.
Also, just above the Two Roos, laying down in a Ditch are a further Two Roos basking in the Morning Sun, slightly hidden behind taller grass.
Macropus rufus
Accessible by car.

Flinders Ranges National Park, South Australia.
Canon 5D, Sigma 100-300mm. Lens @ 164mm.