Red Kangaroo Triptych 2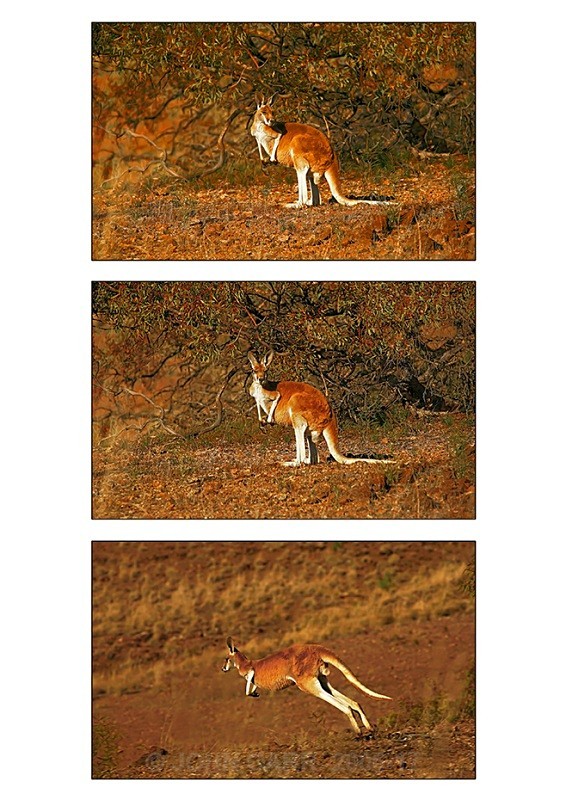 This is the same 'basic' image as Red Kangaroo Triptych 1, the only difference being, this has a solid Black Border around each image instead of the 'Drop Shadow' Border.
Macropus rufus
Accessible by car.

Flinders Ranges National Park, South Australia.

Canon 5D, Sigma 100-300mm. Lens.