Birds of the Coorong.2-3215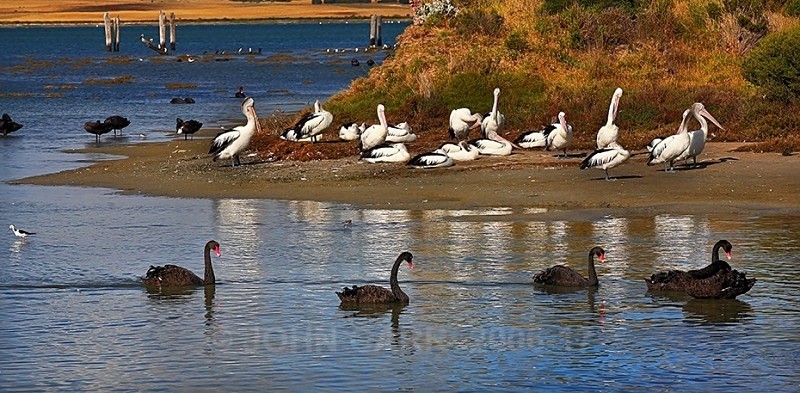 This shot was taken at Goolwa Barrage, the last, or first of the Barriers stopping the Fresh Water from the River Murray flowing straight out to Sea or, the Sea Water flowing up too far in the River.

This is on the Sea-side of the Barrage, usually a good place to see Herons, Egrets, Spoonbills, Ibis, small wading Birds and of course Black Swans And Pelicans.

As long as you stay in the Car and keep still, they usually ignore you. Best when the Tide is out a bit. This shows a small Island that is used by Ibis for nesting.

The mouth of the Murray is a few Kilometres to the right and the start of the Coorong National Park.
Accessible by car.

South Australia.

Canon 5D + Sigma 100-300mm Lens, Polariser, resting on Car Window.