Flying Kangaroo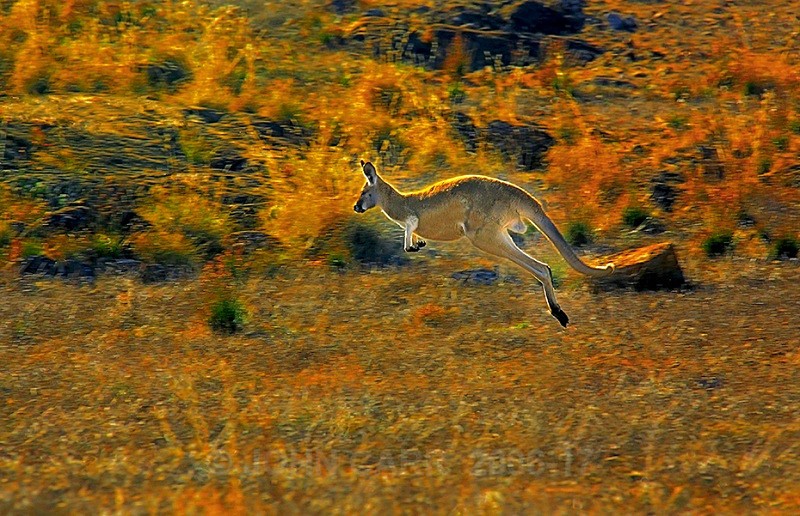 This is one of my first digital wildlife shots taken several years ago.
I was stalking an Emu when I startled this young Male Red Kangaroo, I managed two shots whilst panning into the Sun and I lost it in the Sun's Flare. They have a massive 'bound' and it was gone 'just like that'.
Accessible by car.
(macropus rufus)

Canon 5D, Sigma 100-300mm. Lens @ 300mm. Hand Held!!
Flinders Ranges National Park, South Australia.