Red Kangearoo Rock Leap 2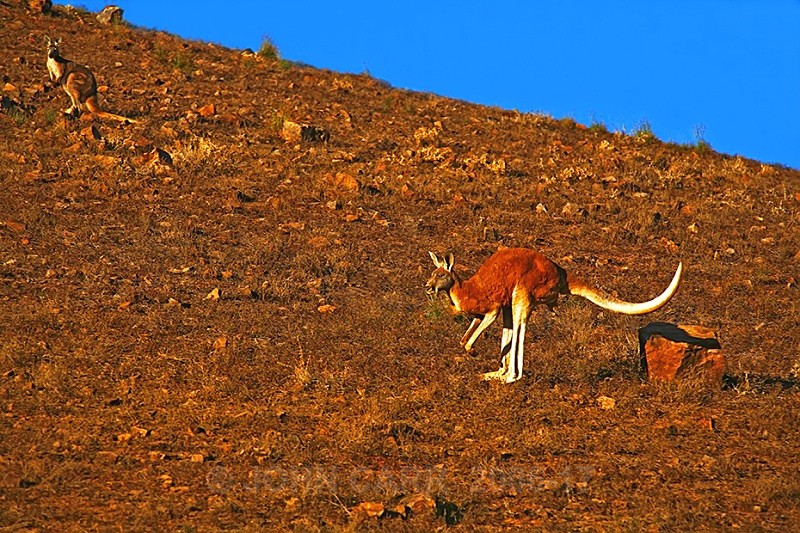 The second shot taken on my Digital Camera, a follow on from 'Red Kangaroo Rock Leap 1' - of course. I never saw the Female Kangaroo, in the top left-hand corner until after I had taken the two shots! This was a Very dry Year and there were Lot's of Kangaroos and Emus.
Macropus rufus
Accessible by car.

Flinders Ranges National Park, South Australia.
Canon 5D, Sigma 100-300mm. Lens @ 300mm.