Red Kangaroo Rock Leap 1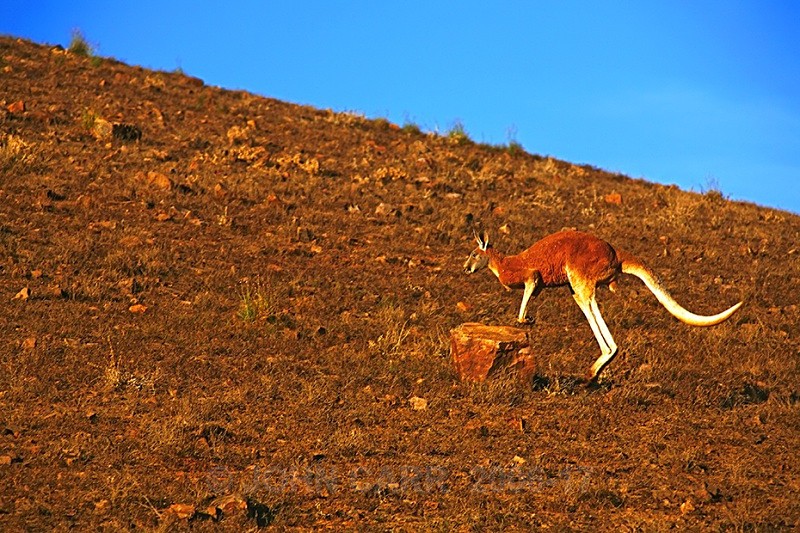 My first Wildlife shot taken on Digital several years ago.
This Large Mature Red Kangaroo was grazing up on the Hillside in the early morning light.
Of course not being too familiar with the new Camera I didn't have the Motor wind on continuous and missed the 'middle' part of the leap over the large Rock.
I yelled for him to go back and do it again, but he wouldn't listen:)
It was a Very Dry year with not much 'pickings around.
Macropus rufus
Accessible by car.


Flinders Ranges National Park, South Australia.
Canon 5D, Sigma 100-300mm. Lens @ 300mm.