Red Kangaroo 1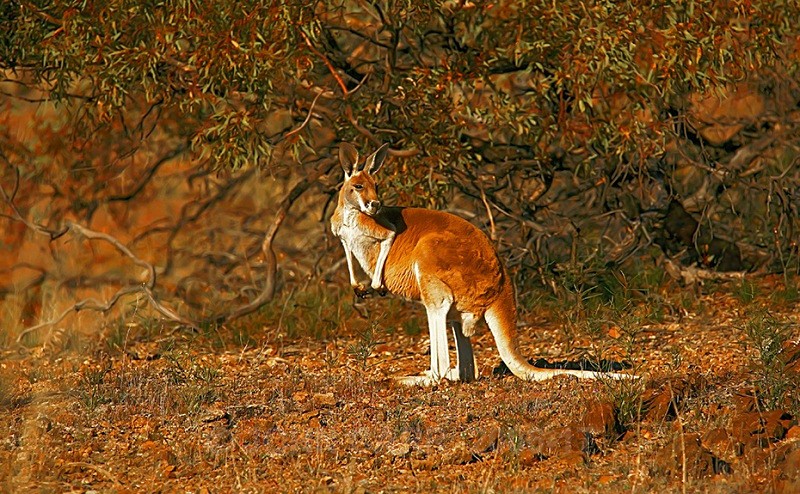 This Young Male Red Kangaroo was dozing in the warm early morning Light when I pulled up in the X-Trail. I managed to wind the window down and get this shot before he saw me.
Macropus rufus
Accessible by car.

Flinders Ranges National Park, South Australia.

Canon 5D, Sigma 100-300mm. lens @ 300mm.