3 Emus running around the bend-0518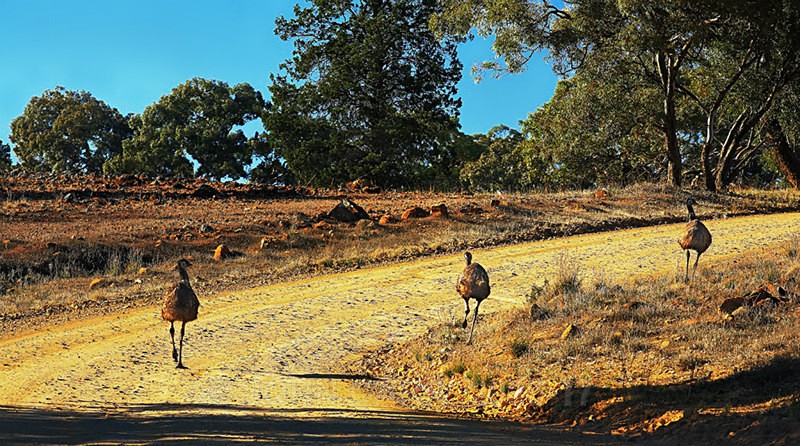 As I mentioned on the 'Male Emu and Chicks' shot - 'When you have a dry Winter and Spring in the Outback, you tend to see a lot more Birds and Animals as they forage closer to Roads and Tracks looking for Food and Water, which of course can be dangerous with large creatures'.

This was taken a couple of day's before.

I was driving back along the Moralana Scenic Drive in the Flinders Ranges, South Australia after a very early start taking Photos.

There was a group of about 7 wandering all over the place when these fellas suddenly started running along the Track. I stayed a distance behind them so I wouldn't Spook them. I turned the Wheel to the Left, grabbed the Camera from the Seat and fired two shots before they went around the bend.

Canon 5D + Sigma 100-300mm Zoom Lens @193mm + Polarising Filter.