Morialta2 HDR IRed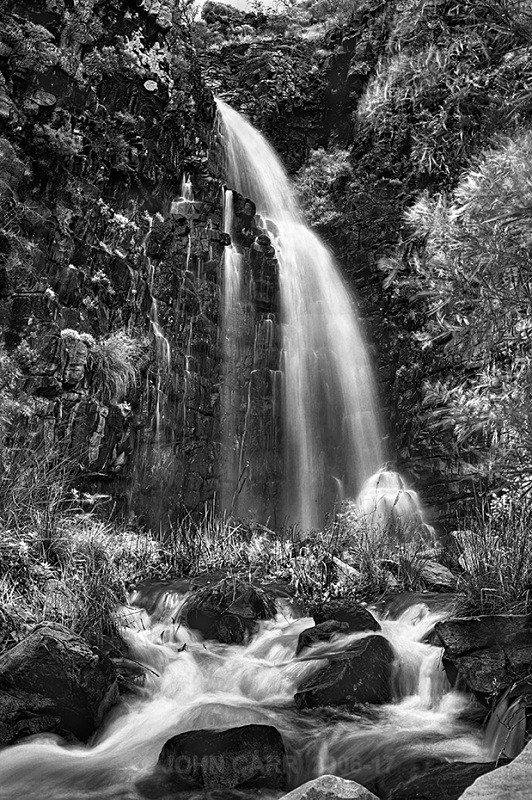 Situated in the foot-hills of the Mount Lofty Ranges, East of Adelaide, South Australia. this is the first of 3 or 4 series of falls and is hard to capture because of the lack of light falling on it. By taking several different exposures and combining them in the Computer, the full tonal range is revealed in the image. Some may say is it cheating but all the famous Print makers from the past did similar things in the wet Darkroom and it was accepted!.
Accessible by car.

Done in a Mono tone!

Canon 5D, Sigma 24-105mm. lens.