Pondalowie 2-8139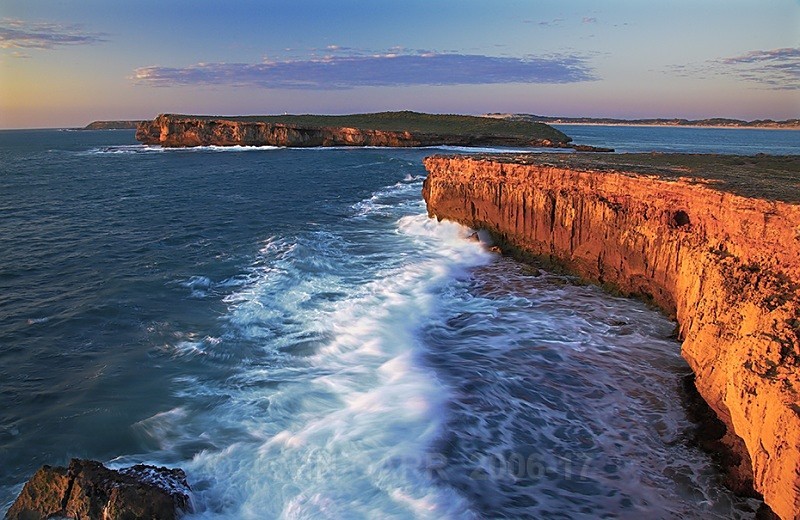 Another time, the same place. There are places that draw you back, time after time.

Lovely waves breaking but the limestone shelf at the base of the Cliff always broke up the full effect the wave should have had. But it was a great evening stood at the end of the small Headland all by myself!!

Innes National Park, Yorke peninsula, South Australia.
Accessible by car.

Canon 5D, Canon 24-105mm Lens.