Ethel Wreck Beach 8041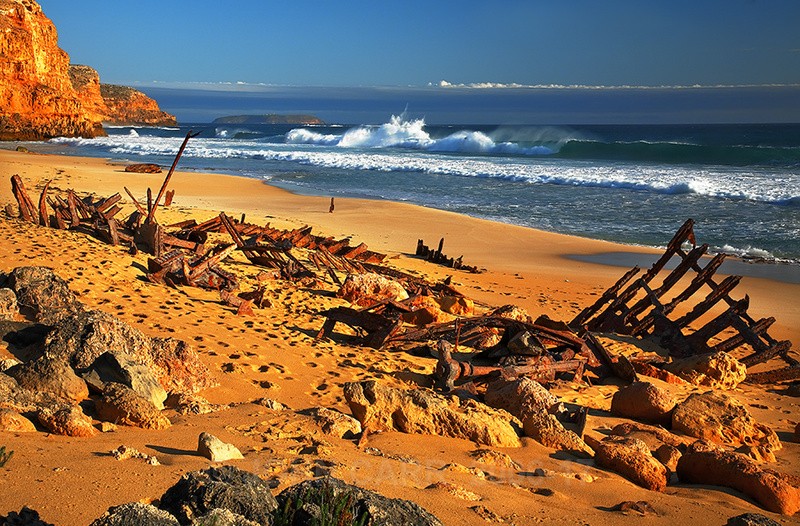 A short drive into the Innes National Park at the bottom of the Yorke Peninsula, South Australia, there is a short turn off to a large car-park which over looks a 450 metre Beach with pounding Surf, hemmed in by steep Headlands.

A steep wooden multi-levelled stair case leads down to the Beach where you will find a few remains of the Norwegian Barque that was wrecked in a Storm in 1904. Further down the Beach and in the photo, you can still see the remains of the Boiler that belonged to the 'Ferret' a small steamship that tried to help the Ethel and was also washed ashore.
Accessible by car.

Althorpe Island can be seen in the distance.

Canon 5D, Canon 24-205mm. Lens.