Pt. Willunga Jetty Ruins 1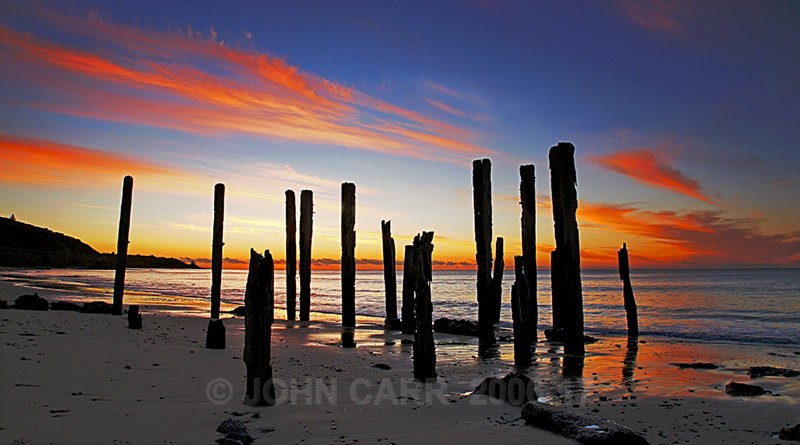 I remember going down to this Jetty on the Fleurieu Peninsula, South of Adelaide in South Australia when my Parents had a Holiday home next door at Aldinga Beach in the mid 1970's, there was so much more of it then, cross beams etc.

This is the second jetty built, the first one was several hundred metres to the North but the water turned out to be too shallow. The piles are made of Red-gum. Officially opened in 1868 it was used until around 1900.
Accessible by car.

Canon 5D, Sigma 24-105mm. lens.