Althorpe Island & Wave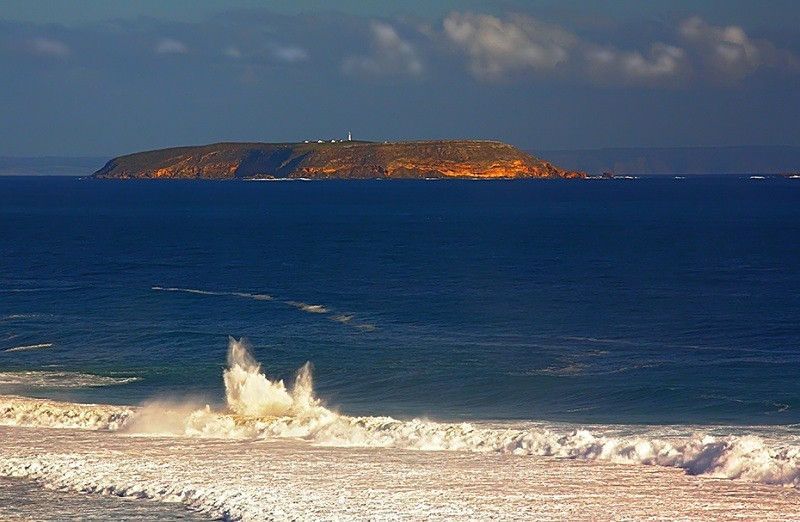 A large Wave crashes onto a Beach in the Innes National Park, Yorke Peninsula, South Australia.
In the distance lies Althorpe Island with it's two Lighthouses !?! and further on still is the Northern edge of Kangaroo Island.
Accessible by car.

Canon 5D, Sigma 100-300mm. lens.