CLOSE UP LIGHTNING-0908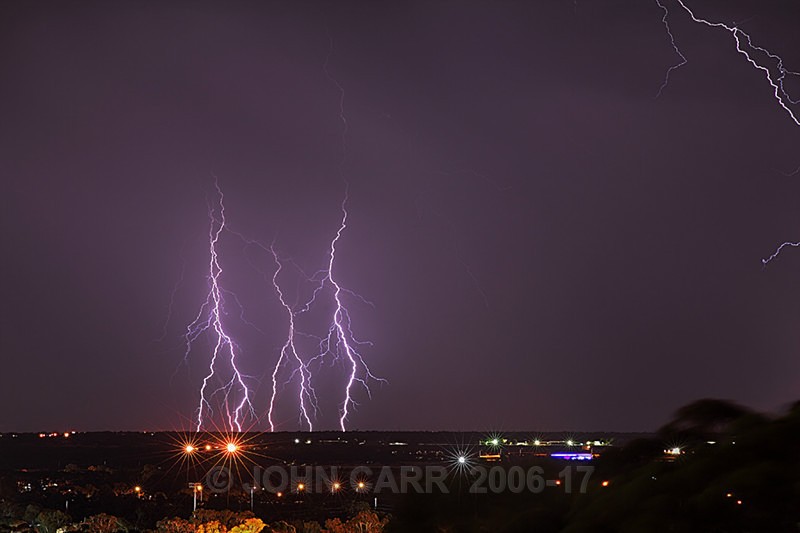 I tell a fib, it was quite a distance away but a nice quality Zoom Lens can work wonders.
The Floodlight in the bottom of the Frame could be the ' Central Districts Football Ground' on Goodman Road at Elizabeth and the Purple/Blue streak on the right Hand side is one of the bridges on the Northern Expressway and the Lightning strikes are some where between the Yorke Peninsula and the Northern Beaches on the St, Vincent Gulf, South Australia.

Canon 5D MkII + Sigma 100-300mm Zoom @ 250mm. 221 seconds @f10 + electronic release + Tripod.

Taken from my Back Garden.