Three Trees and Storm Clouds.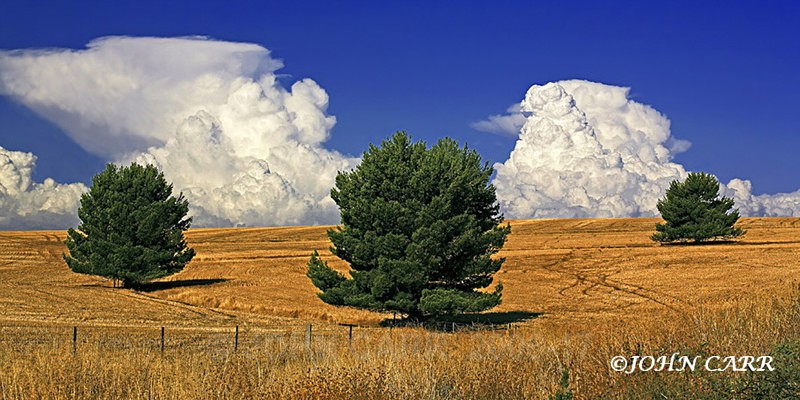 The start of a great day chasing Stunning Storm Clouds, January 26th. 2008 near Daveyston, North of Adelaide, South Australia. I've taken quite a few photos of these trees before, with different crops and boring Blue Skies:)
I'm glad it was Summer as the Harvested crop gives a great contrast to the Green, White and Blue.
Accessible by car.

Canon 5D. Sigma 24-105mm lens.