Tree & Cloud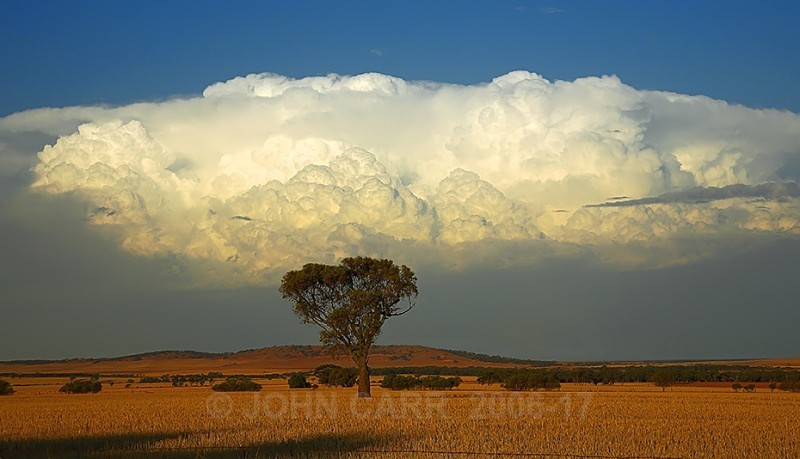 January 26th. 2008 was a great day for chasing Stunning clouds. Just before the Ruin & Cloud shot, this single tree stood out on the Plains with the decaying Storm Clouds in the distance.

North of Robertstown, Mid North of South Australia.
Accessible by car.

Canon 5D + Canon 24-105mm. Lens.