Storm Clouds and Sheep 1.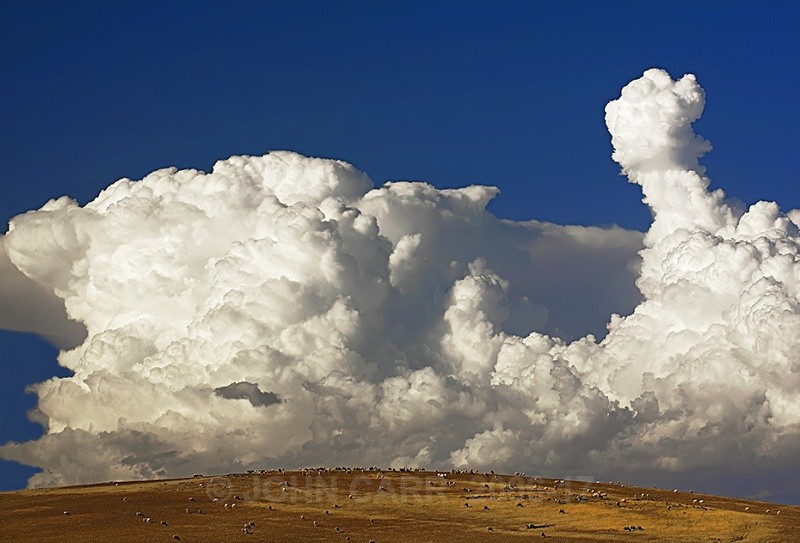 January 26th. 2008 was a great day for Stunning clouds. We spent most of the day chasing just North of Adelaide, South Australia. If you look at the other shot (#2), you can see the thrust of the uplifting currents punching to the Heavens The clouds tower over the Sheep on the Hillside, near the Town of Kapunda in the Mid-North.
Accessible by car.

Canon 5D, Sigma 100-300mm. lens.