Cape Spencer Storm 2-8172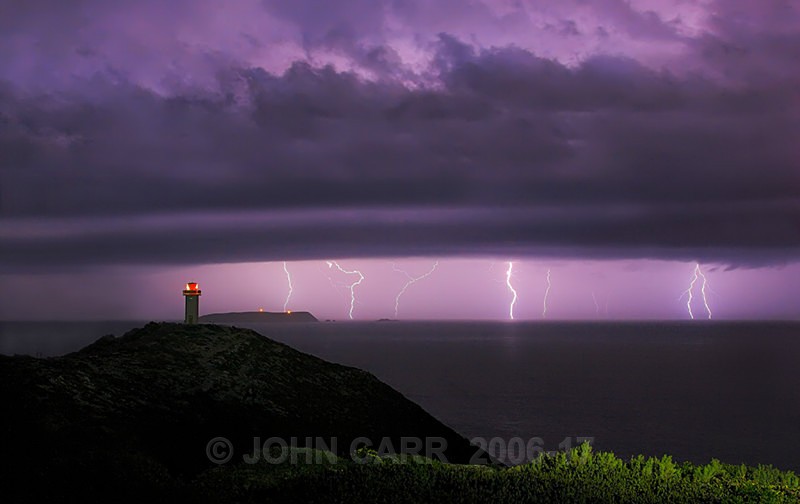 As mentioned previously - I spent 3 days in and out of the Innes National park at the bottom of the Yorke Peninsula, South Australia. A fantastic place for seascapes and wildlife.
I was very lucky to be there for massive Storms throughout most of the State.

I went back in around 11pm, Spooky and managed to get some shots. It was a gradual movement from Right to Left, heading passed the Althorpe Islands. and onto Kangaroo Island.

The fore ground is illuminated with a Ledlenser X21 Torch/flashlight, I thought it was strong enough for the job but now I have a small Search light to get the more distant objects:)
Accessible by car.

Canon 5D, Canon 24-105mm. lens. @40mm - 189seconds @f13 + Electronic Release + Tripod.