Outer Harbour Rain-Shaft-1917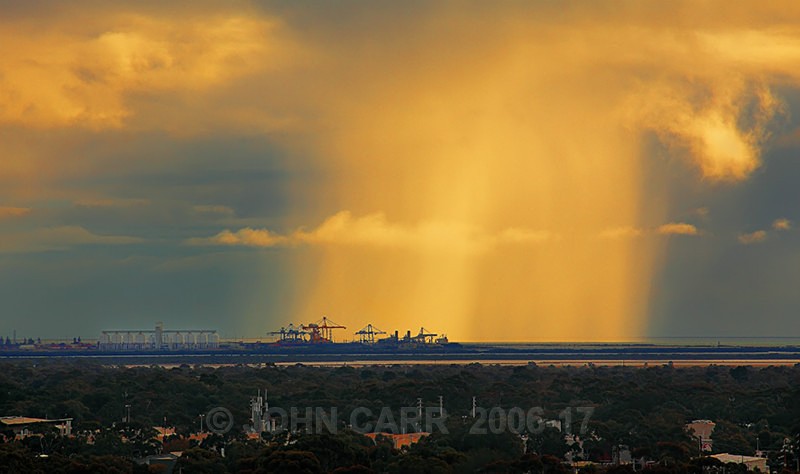 Although it's a few Kilometres away (17 as the Crow flies) on the Coast, I still get a great view from my Back Garden, lucky me:)

If you could see a blow up of this shot (that's right you can, an A2 print:) you might be able to see the 'Holden's Lion' insignia in the Right Hand corner, on Phillip Highway.

Canon 5D MkII + Sigma 100-300mm Zoom @300mm.
Electronic Shutter release + Tripod.