The Split-2677-1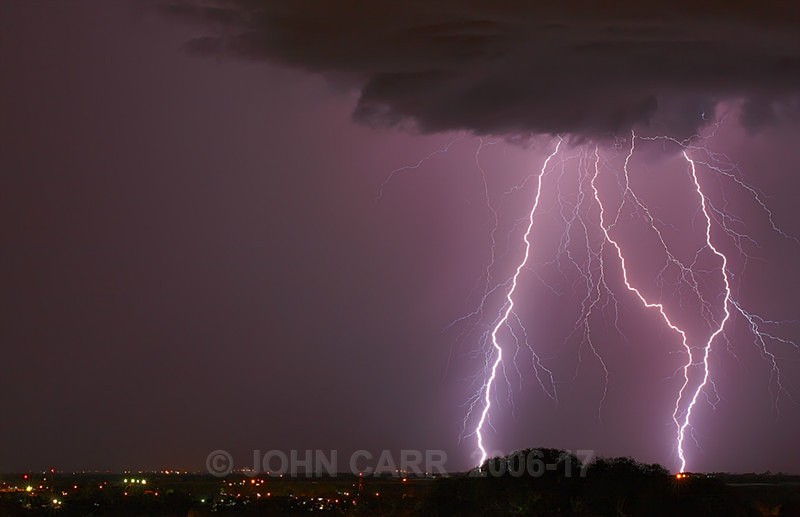 Another shot from 15/5/2007, worth staying up until the early hours of the Morning for!

It's a shame it had to pour down and stop the show!! The lights on the right hand side had just gone out with the strike before this one.

From my Back Garden, Northern Suburbs of Adelaide, South Australia.

Canon 5D + Canon 24-105mm Lens + Tripod.